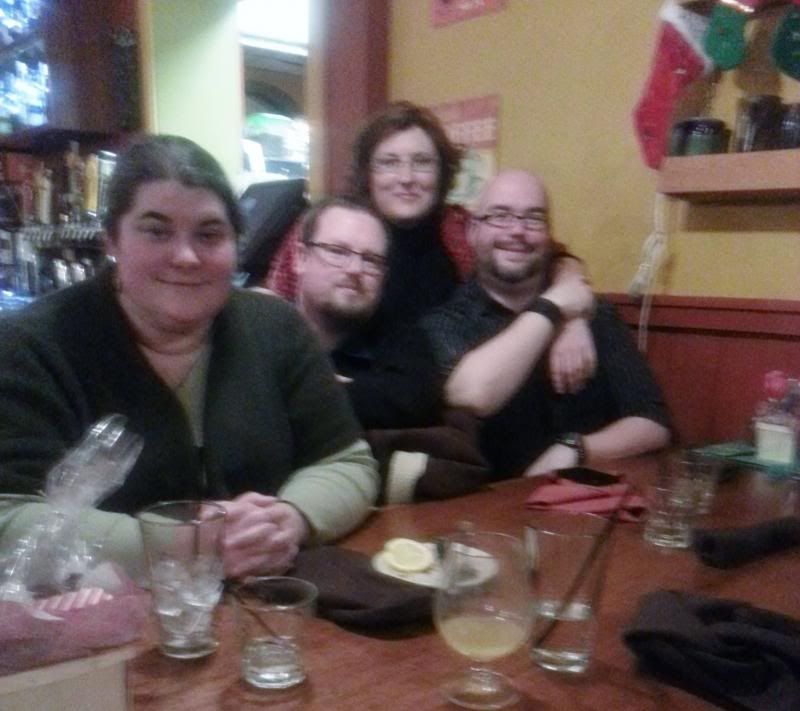 You know what makes for a great start to the new year? Spending quality time with great friends.
Last night, to ring in the new year, Ann, Brad, Sarah, and I made reservations at Soup Spoon for dinner and then at Claddagh for drinks. we had so much fun at the Spoon that we ended up closing the place and staying for almost 45 minutes after they closed, talking, laughing, and generally having a grand time. We totally missed our reservations for claddagh, and were perfectly OK with that. We called it a night, and everybody went their separate ways. I didn't even watch the ball drop. I sat on the couch, turned my Christmas tree on one last time, listened to some music, and reflected on nothing in particular. It was loverly.
Today, I met Ann, Brad, his mom and some of her friends for lunch at Bravo and then we went to see
The Desolation of Smaug
. The food was delicious, the movie was great, and the company couldn't be better. This evening, I've been puttering around the house, starting to take decorations down and pack up the inevitable chaos of the holiday, and planning out my week's worth of book blog posts.
I'm heading off to curl up with a good book for a while (Which one? I've gotten so many great volumes recently!), and then heading off to bed.
Happy New Year. Here's to a great 2014!